Handon Consulting LLC partners with organizations in the healthcare and social services sectors seeking to improve program quality and safety using change management and participatory evaluation frameworks.
SERVICES
Available for project and change management, leadership development, employee & patient/client engagement, collaborative partnerships, and program evaluation, needs assessments and data analysis.
ABOUT
Throughout her more than 20 years in healthcare leadership across North America in both unionized and non-unionized, for-profit and not-for-profit environments, Lola has successfully engaged, developed and motivated multiple teams through transformative change. With her strategic and operational expertise, Lola is a seasoned executive with a comprehensive educational and administrative background in acute care, surgical services, ambulatory care programs, specialty education, and staff recruitment and retention.
From providing expert support to a private college; to acting as a key liaison between a state's board of nursing and board of education, addressing state-wide staff shortages; to being a regional health authority corporate director supporting the planning, developing and integrating 17 multi-union hospitals, Lola has contributed to a variety of high impact initiatives.
Lola possesses a Bachelor of Science in Nursing from the University of Victoria, a Masters of Education from the University of Calgary and a graduate diploma in Conflict Resolution from Royal Roads University.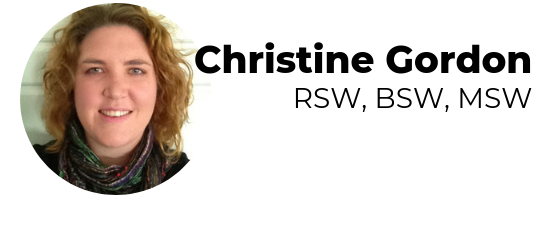 With over 10 years of experience in social services, Christine has lead and implemented transformative changes in program design that significantly increased program quality and community outcomes. With a multi-faceted skillset, Christine has additionally lead organizations in developing data systems that enhance, capture and elevate the work as well as facilitating strategic planning efforts to best leverage agency resources for maximum impact. Christine has supported organizations in understanding and assessing the impact of program design and implementation on both staff and those they serve.
Christine draws from a range of both experience working with, and lived experience in, refugee & immigrant, LGBTQIA+, low-income, grieving, and disabled communities. A trauma-informed critical systems analysis guides Christine's praxis in the pursuit of racial and social equity.
Christine holds an M.S.W. from the University of Washington, a B.S.W. from the University of Victoria, a B.S. in Chemistry and Biology from Pacific Lutheran University, and is registered with the British Columbia College of Social Workers.
CONTACT